St. Mark's Sr. Sec. Public School


MEERA BAGH, NEW DELHI - 87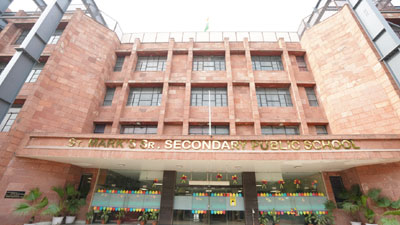 St. Mark's Senior Secondary Public School, Meera Bagh, came into existence in 1990. The visionary founder chairman Mr. T. P. Aggarwal realized that providing quality education would equip young people to overcome all challenges in the years to come. The foundation stone of the school building was laid on 20 April 1990 by the then Lt. Governor of Delhi, Air Chief Marshal Arjan Singh. The school is a co-educational English-medium day-school, affiliated to CBSE, which provides education from Class 1 to Class 12. At the Senior Secondary level, the school offers courses in Humanities, Commerce and Science.
The impressive school building today is centrally air-conditioned and consists of e-smart classrooms, laboratories, computer centres, audio-visual lecture rooms, libraries etc. The sprawling grounds have playfields for various games like cricket, football, volleyball, basketball, lawn tennis, badminton and skating.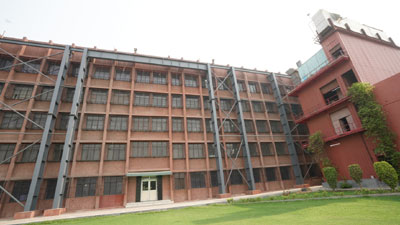 Life at St. Mark's Sr. Sec. Public School, Meera Bagh, revolves around shared commitments to intellectual growth, academic excellence, sportsmanship, art, ethical and environmental awareness and service to the community. It offers a conducive environment to boys and girls alike to nurture their talent and emerge as independent and confident young men and women.

The mission of the school is to develop the character of each student by providing superior quality education with a global perspective, fostering leadership abilities and creativity. The school provides an optimal learning environment for every student using a variety of proven instructional methods and assisted technology tools.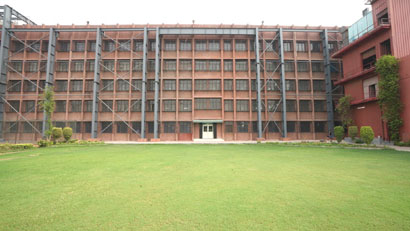 The heart of the school lies in the dynamic relationship between student and teacher and works towards the intellectual, social, artistic and physical development of each student. Emphasis in the school is on learning and facilitation and not just teaching and absorbing. We value strong work ethics, and seek to instill in our students a sense of optimism and determination in the face of challenges.

The school celebrates open exchange of ideas and spirit of inclusiveness that flows from our multicultural community. Our belief is that service to others teaches young people to become dynamic and effective citizens of tomorrow. The school runs a Social Responsibility Department which gives meaningful opportunities to students to reach out to the society not only in the neighbourhood and our country but also at the international level.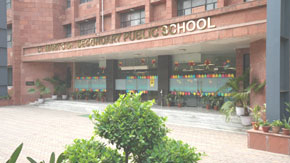 St. Mark's Sr. Sec.Public School, Meera Bagh, always looks back to the past to learn from it, and looks ahead with new energy and inspiration to provide students with education that will give them bright heads, skillful hands and kind hearts.

Under the canopy of the school motto, 'Loyalty, Truth and Honour', the Staff and Management of our school endeavour both to foster a spirit among the students for their appropriate growth and to imbue them with social awareness and a sense of responsibility towards the nation.