St. Mark's Sr. Sec. Public School


MEERA BAGH, NEW DELHI - 87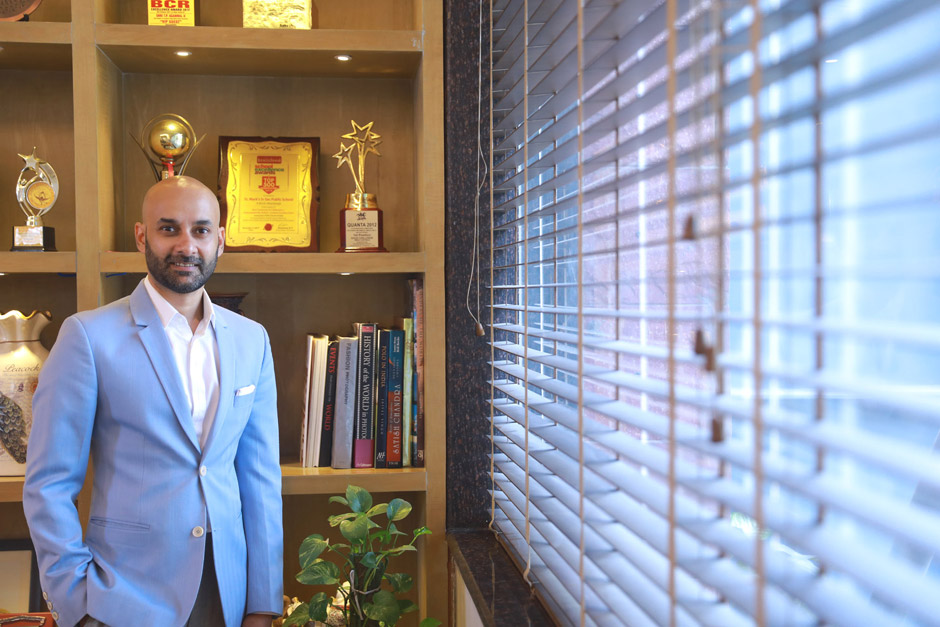 Mr. Rahul Aggarwal, dynamic Director of St. Mark's Sr. Sec. Public School, Meera Bagh, has a degree in Media Studies from Deakin University, Australia, with Theatre being his field of specialization. Recipient of 'Human Rights Brotherhood Award' by All India Human Rights Association, Mr. Rahul Aggarwal believes in walking that extra mile to promote world peace. A good communicator, flexible thinker and an innovative practitioner, Mr. Rahul Aggarwal is quick to understand and makes it a point to keep himself in sync with the emergent trends in the field of education. He believes in moving with time.

Mr. Rahul Aggarwal has given a new dimension to the meaning of education. For him the essence of education embodies an amalgamation of both modern ideas i.e. usage of technology in classroom teaching on one hand and values on the other. He strongly believes that even though today internet has provided an easy access to knowledge, however, students gain best from human interface i.e. from the wisdom of the experience of well-trained teachers.

He strongly believes that it is a good educational institution, which helps students to become good human beings. Along with making students humane he also stresses on the importance ofco-curricular activities. His vision is to ensure that education in school, in addition to providing academic excellence, also draws out and develops every student's potential in Arts and Sports and love for nature. He also aims to ensure that students benefit the maximum from both the Indian and western schooling through online projects and programmes for teachers and students.

Mr. Rahul Aggarwal – a vibrant educationist is also the Manager of St. Mark's Sr. Sec. Public School, Janakpuri, continues to infuse vigour and zeal into the institutions with focus on successful outcomes for students – thus leading the institutions to reach higher pinnacles of success.